A blog Dedicated to Meryl Streep and Julie Andrews and their blockbuster movies.
Mamma Mia! The Movie and The Sound of Music.
Segunda-feira, 18 de Janeiro de 2010
After the CCMA, Meryl just took home another prize. The Golden Globe!!! How she deserved it and her speech just made the audience in front of her and the ones watching through the TV cry.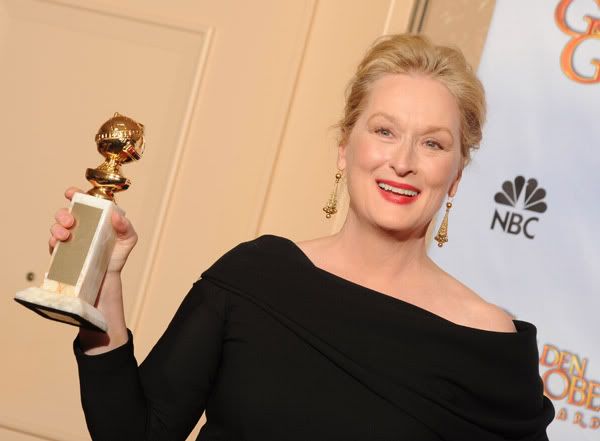 Click on the image to see the real size.
Written By Donna McGonagall às 23:42
|
Comment
© Copyright Meryl and Julie - October 2008
ALL RIGHTS RESERVED ®