A blog Dedicated to Meryl Streep and Julie Andrews and their blockbuster movies.
Mamma Mia! The Movie and The Sound of Music.
Sábado, 20 de Março de 2010
on March 4th we had It's Complicated here in Portugal.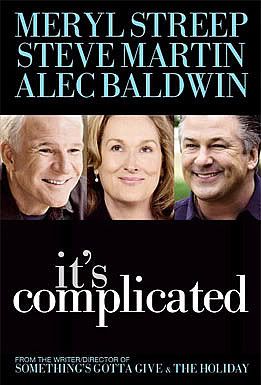 At the cinema I use to go, didn't change the screening room in 3 weeks, although it's one of the biggests room and usually the new movies go to there. It has lots of people going to see it. So it is really a big success. Another one for Meryl.
Written By Donna McGonagall às 01:13
|
Comment
© Copyright Meryl and Julie - October 2008
ALL RIGHTS RESERVED ®