A blog Dedicated to Meryl Streep and Julie Andrews and their blockbuster movies.
Mamma Mia! The Movie and The Sound of Music.
Terça-feira, 22 de Junho de 2010
birthday to the Queen of Hollywood! Miss Streep is 61 today. May her have a wonderful day with lots of good things and happiness.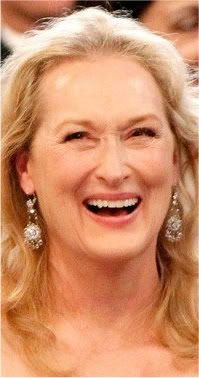 Written By Donna McGonagall às 00:17
|
Comment
© Copyright Meryl and Julie - October 2008
ALL RIGHTS RESERVED ®